Class 2
Teachers

Miss K Shepherd

Mrs Hallas (Student)

Miss Hemingway (Student)

Teaching Assistants

Mrs Brown (Mon, Tues)

Mrs Thomas (Tues)

Mrs Bramley (Weds, Thurs)

Miss Gledhill (Fri)

Miss Pearson (1:1)
AUTUMN 2018
Welcome to the start of our spectacular new school year.... This is the term when we all settle into our new classrooms, become familiar with our new friends and have lots of fun! This year Class 2 is really lucky to have the expertise of a range of different Teaching Assistants (Mrs Brown, Mrs Bramley and Miss Gledhill) throughout the week, in addition to Miss Pearson each day as a 1:1 learning support. What a superb team!
Our first exciting topic for this year is Megastructures, so we're going to enjoy finding out about different structures in the UK and beyond. We'll develop our Science, History and Geography skills through the exploration of Megastructures in practical contexts including within our architect/construction role play area and through the use of visual and IT resources. We'll also be undertaking lots of D&T and Art work, focusing on two artists: Gormley and Hundertwasser.
In Literacy we'll be reading a range of fairy tales and looking at Anthony Browne's Into the Forest. In Maths we'll focus on understanding place value (tens, ones) and addition and subtraction initially. More information about all our curricular activities can be found on the cross curricular map, which you can download from this page.
Spellings will be sent home weekly and will be available to download from the website too. For further information about homework see the downloadable document on this web page.
We look forward to working with you in partnership. As always thanks for your support; together we'll ensure your child continues to flourish and achieve.
Welcome....
| Name | |
| --- | --- |
| Welcome letter Class 2 18-19.pdf | Download |
Showing 1-1 of 1
Topic- Megastructures
| Name | |
| --- | --- |
| Class 2 Curriculum Letter Autumn 2018 Megastructures.pdf | Download |
Showing 1-1 of 1
Trip...
| Name | |
| --- | --- |
| Hepworth letter to parents 5.10.18.pdf | Download |
Showing 1-1 of 1
Year 2 Spelling rule RWI video
Golden 20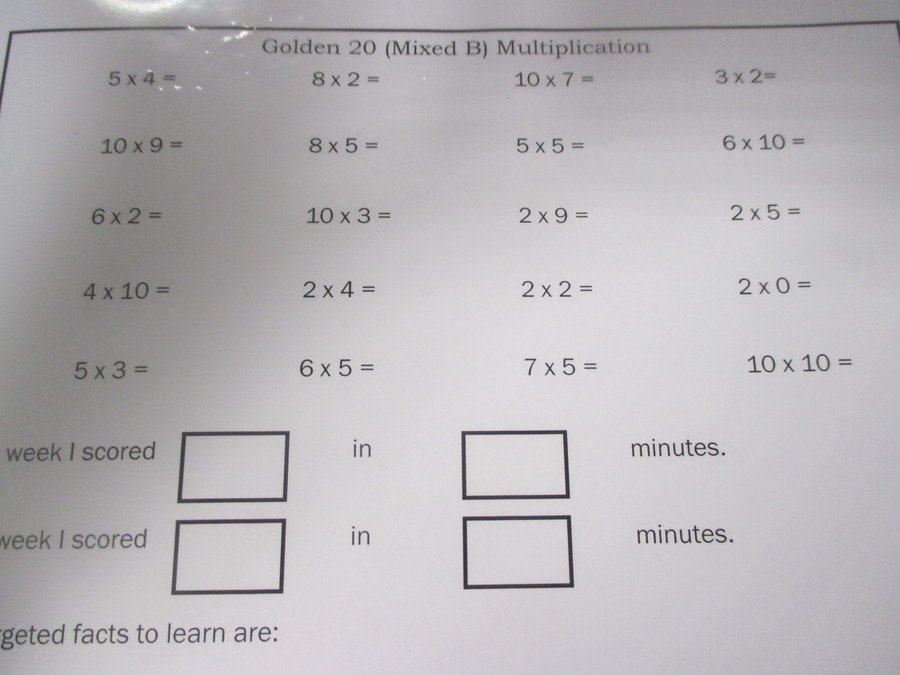 To help develop our mental maths skills and develop fluency each week the Y2's undertake the Golden 20 challenge. This is for for both multiplication and division. The children have 10 minutes to complete the multiplication or division number sentences (see the example above) . When they are successful they will then complete this in a shorter period of time, before taking the next Golden 20 challenge. These are focused on the 2,5 and 10 times tables, so any help at home working on these would be great. Whilst we won't focus on the calculation methods for multiplication and division at this point in the year these are great mental skills to practise. We will also still continue with the half termly Mega Maths Multiplication challenge, which children achieve a certificate for upon completion.