Anti-Bullying
We created a respect charter. This is our respect charter: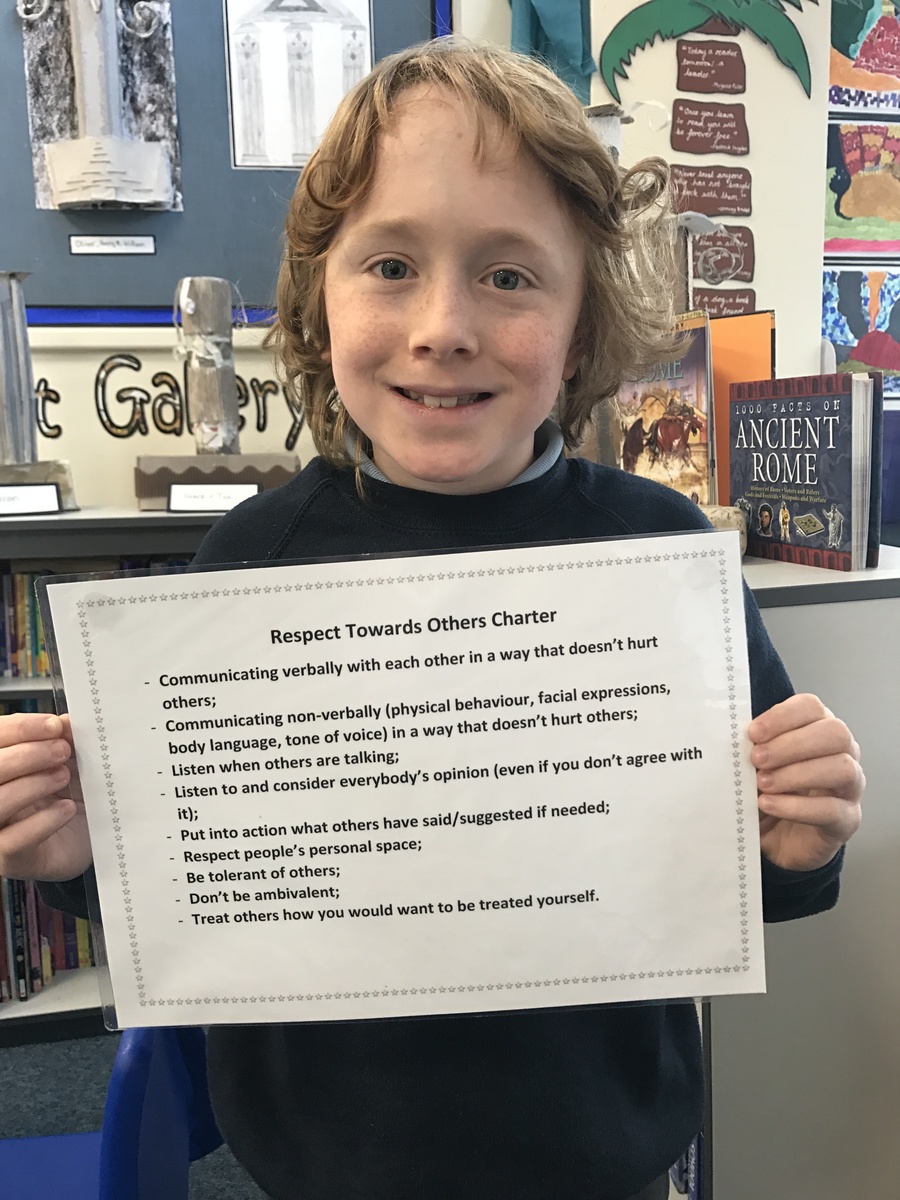 We created this to learn more about respecting others. Here are some of the rules we created:
Communicating verbally with each other in a way that doesn't hurt others;
Put into action what others have said/suggested if needed;
Be tolerant of others.
Posters
As part of anti- bullying week we made posters about bullying; here is one that was created by Phoebe and Katie: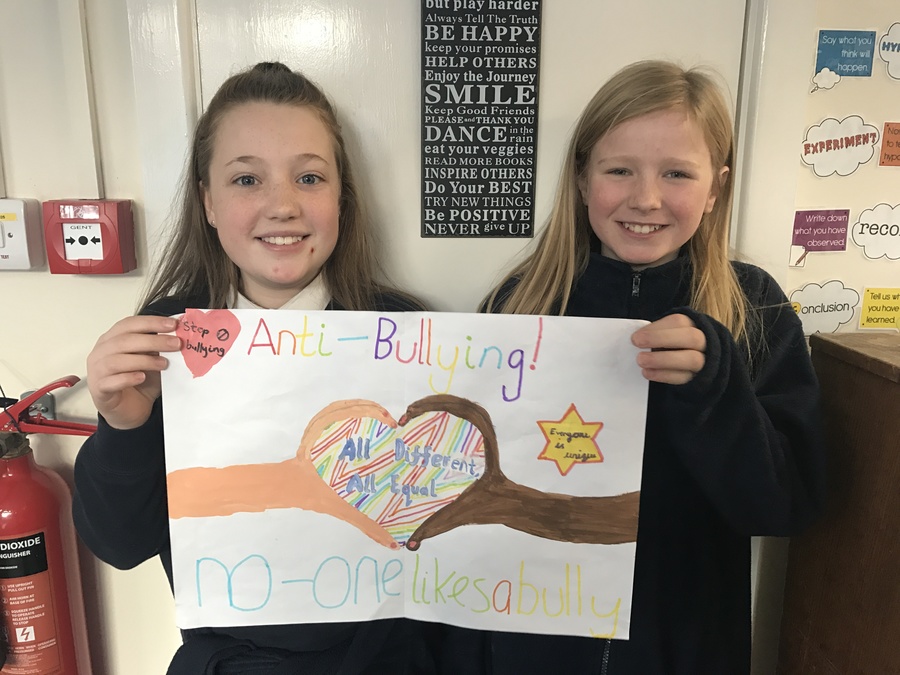 On their poster it says 'All different, all equal' because everybody is different but should all be treated exactly the same.
The Island
In Literacy we have been reading called The Island by Armin Greder. We are currently in the process of writing a book inspired by The Island. The book is about a man that washes up on an Island and the people are not accepting of him. We have written our thoughts/feelings about the book and discussed them in class.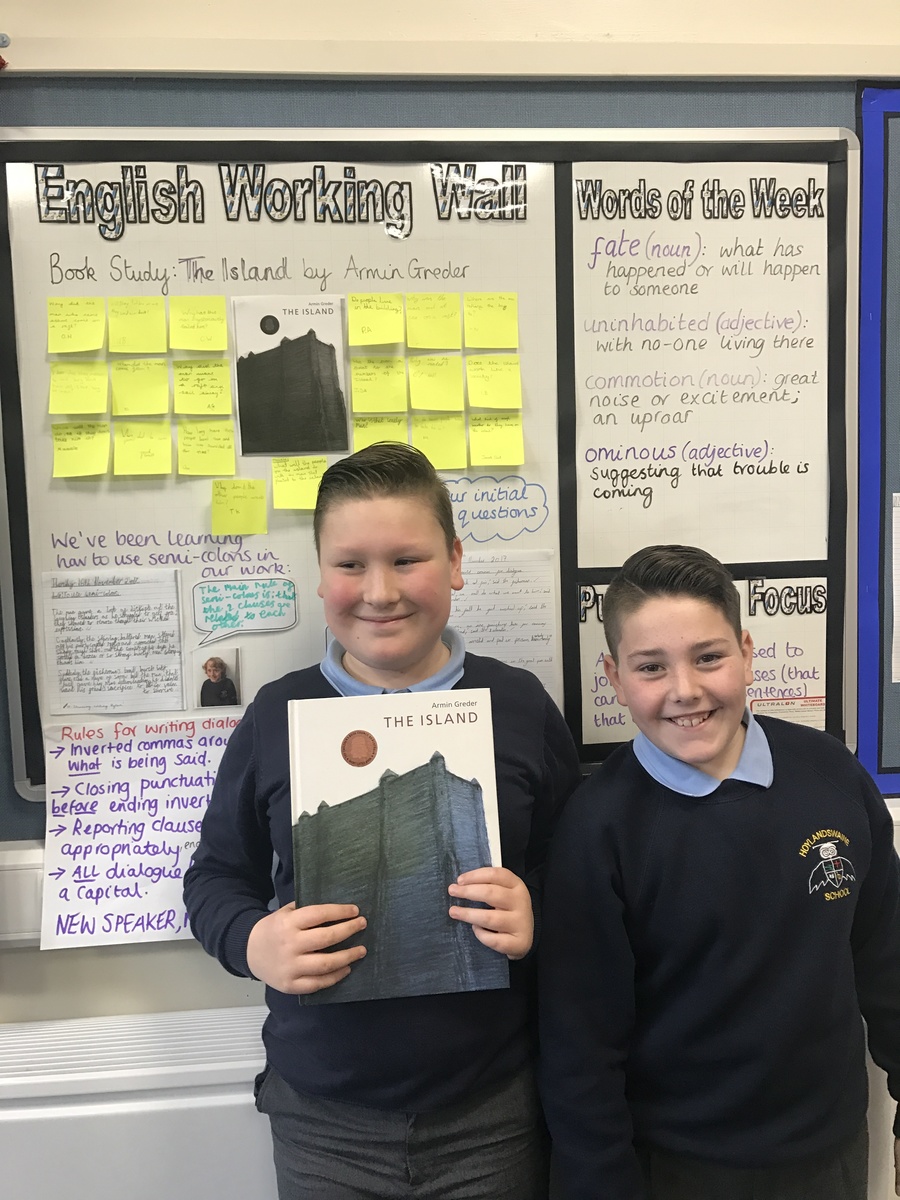 As well as reading The Island, class 5 have read Wonder which is about a boy who is deformed and gets bullied at school. It has helped us realise how horrible it would feel to get bullied. Wonder has also made us think if someone like August joined our school, how would we treat him? Horribly like some of the boys in Wonder? Or would we treat him nicely like some of the other boys and girls in Wonder?
The Worry Owl
In our school we feel that no one should be bullied under any circumstances, so in every class we have a box where you can place an anonymous slip of paper with any problems or worries written on it. In our class, our teacher (Miss Hudson) checks our version (called the worry owl) every day. Here is a picture of the worry owl: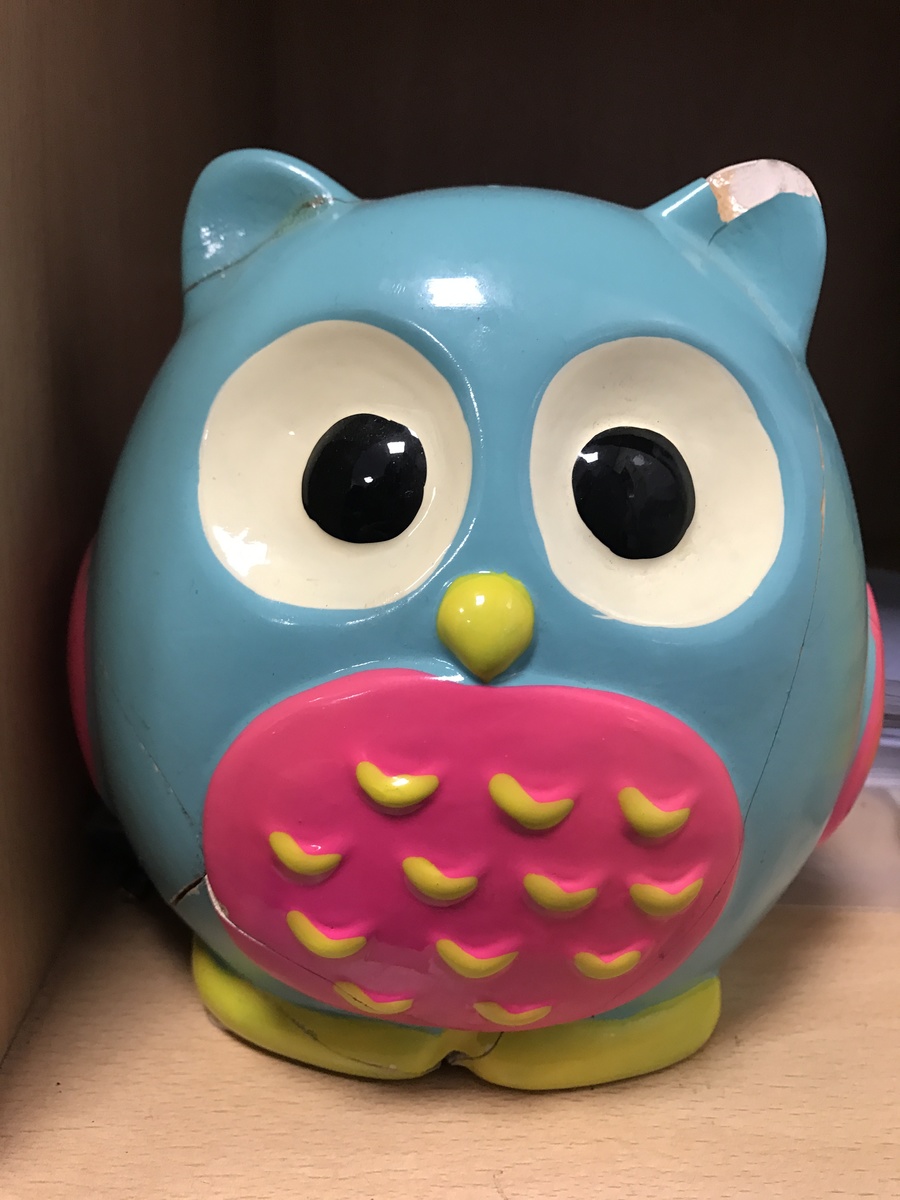 We all feel this is one of the most important parts of our classroom.
Special Mentions
As most of you will know we give two special mentions out for each class every week. In the autumn term, we changed the system a bit so instead of our teachers picking who both the specials mentions they now only pick one. The rest of the class now vote for who they think has been really kind. Kindness and empathy will be celebrated in other ways during the spring term.
Don't Be A Bystander
In music with Miss Hudson, we have been learning a song called 'Don't be a Bystander'. It's about someone who's getting bullied and people are just watching (bystanding). We've loved learning this song and also feel that it has affected the way we think about bystanding. You can listen to our song by clicking on the link below: